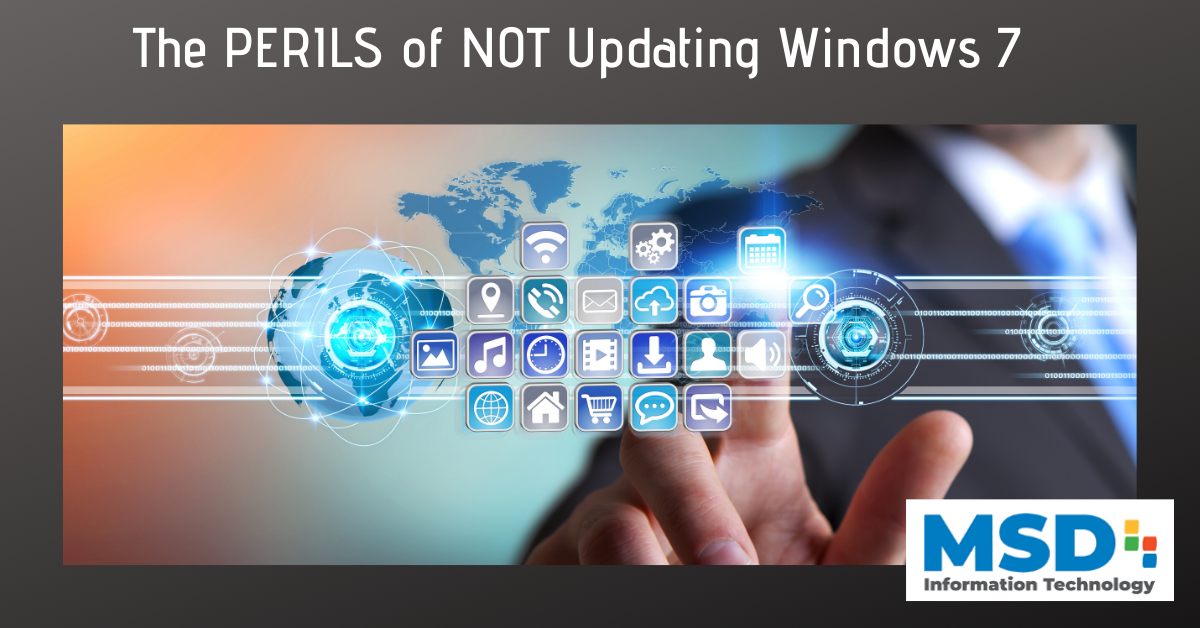 Windows 7 has been a massively popular operating system among the business community because it was dependable and easy to use but it will shortly reach the end of its life.
What end-of-life means, in software terms, is that its creator, Microsoft, will cease supporting and updating it on January 14, 2020. Windows 7 will still continue to work but that there are serious drawbacks to that.
Concerns and Solutions
Users will be on their own if they have any issues with applications and hardware and will become increasingly vulnerable to security breaches as security vulnerabilities remain unpatched. The ideal solution for businesses, according to MSD, is to purchase new PCs running on Windows 10.
This lines up with Microsoft's official recommendation because experience has shown that recently manufactured PC hardware designed for Windows 10 will provide the easiest and most trouble free upgrade path for business and home users.
Upgrade old computers or buy new?
It is possible to upgrade from Windows 7 to Windows 10 but only on some more recent computers whose hardware is compatible with Windows 10. The important thing is that computers are made up of many components potentially made by different manufacturers.
Each component has software drivers to run it and you're out of luck if the manufacturer hasn't updated them for Windows 10. There are also Windows 10's minimum system requirements to consider and the fact it probably won't run at all on low-end Windows 7 machines.
A foolhardy decision
Choosing to stick with Windows 7, especially in a business environment, is foolhardy and potentially disastrous. Contact MSD if your business is still running Windows 7 and their experts will advise and provide the best solution for your circumstances.
It could be that some or all of your machines can be upgraded but that can only be determined by assessing them. There are also big advantages to buying new including:
New hardware will work smoothly with Windows 10
Much less time spent ironing out compatibility issues
You can easily get spare parts and extra memory
You get a guarantee with new hardware
A last thing to bear in mind is that Windows 8 and 8.1 will reach the end of their lives in January 2023 so it's not too early to start planning for that as well.
MSD Information Technology is a boutique Managed IT Services Provider serving small to medium-sized businesses in the Greater Brisbane area. They have been providing a cost-effective range of proactive and reactive IT management solutions to their clients since 1989. Feel free to connect with me here and ask any questions or book in an audit by calling the office on 07 3368 7888.
Please follow and like us: