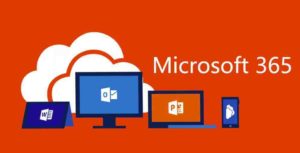 MSD are a Microsoft Cloud Solutions Provider who can manage and maintain your Microsoft Cloud solutions.
One of Microsoft's popular solutions is Office 365.
Office 365 allows small businesses to progress and seamlessly grow all within the Microsoft ecosystem from 1 employee right up to 1000+.
With various business plans to pick from, MSD is able to find a solution to fit your needs & budget.
From a Hybrid O365 setup to a fully cloud M365 solution. MSD can guide you and help you grow with Microsoft 365.
Below are some reasons MSD recommend Office 365:
Office 365 for Business provides peace of mind with built-in
enterprise-grade security as well as a contractual commitment that
your data will not be scanned for advertising purposes.
Office 365 for Business delivers consistent productivity across the
PC, phone, and browser, on any platform at any time.
Office 365 for Business enhances the familiar Office productivity
experience with tried-and-true ways to create, collaborate, and
communicate.
Office 365 for Business lets your workers get started right away
with familiar Office 365 applications.
Office 365 for Business lets customers access and edit
documents in full fidelity with the confidence that they will look
the same as they move from one person to the next.
Office 365 for Business is easy to manage from Day One, yet can
scale to meet even advanced enterprise IT scenarios.
Office 365 for Business lets you choose a mix of plans tailored to
your needs.
Office 365 for Business service levels are measured using a
transparent methodology designed to give customers peace of
mind.
Office for Business is built on Microsoft's more than 20 years of
enterprise-readiness experience and takes a business-centric
approach to the cloud, ensuring that you can plan appropriately.